corona third wave in november: covid ki third wave india me kab aaygi: corona's third wave will arrive in india by november
Highlights:
The pace of corona virus slowed in the country, but the situation has not improved yet
Corona will not claim director of Hyderabad's IIPH
The director said that the corona virus will remain for generations like the flu
Pro. GVS Murthy said that the third wave of Kovid will come within the next 5 to 6 months
Hyderabad
Prof. Director of Indian Institute of Public Health Hyderabad regarding Corona virus. GV S Murthy has made a big claim. He has said that the Kovid-like flu will remain here for 19 generations. Not only this, he said that the next wave will come again by the month of November.
Professor Murthy said that data available from various states suggest that by the end of June, there may be a decrease in cases of Kovid-19 in South and West India. North and eastern India may see a decrease in infection cases by the middle of July.
'More viruses spread due to meetings'
Director Murthy said that allowing political, social and religious gatherings very quickly during the epidemic was one of the main reasons for the rapid spread of infection in the second wave of corona virus.

'Kovid will remain like flu'
The professor said that Kovid-19 is going to stay here for a long time. He said that whenever an infection comes in front of the community, it spreads slowly and then the infection increases at the local level. Flu has been with us for generations and the same will happen with Kovid-19.
'Antibodies for three to six months only'
The director believes that whenever a large number of people are susceptible to this infection, this epidemic will spread. He said that we know that after Kovid-19 infection, immunity remains only for a short period of three to six months, after which the same person is likely to be re-infected.
'Next wave will come again in 5-6 months'
We have seen that some Chief Ministers and national leaders are getting infected for the second time also. The Professor said that therefore no one has permanent disease resistance. He said that it would take five to six months for the next wave of Kovid-19 to come and by then the immunity of people would once again be exhausted.
'Can give effective challenge after vaccination'
Professor Murthy said that November could once again be a worrying time. Elderly people die first in epidemics, but middle-aged and young people, including children, are more infected with each wave. He said that this is the danger of the next wave. If more than 80 percent of the people over the age of 30 get vaccinated by November, then we can effectively challenge the Corona virus decision.
'Large number of restrictions needed by 2022'
The professor said that if we want to reduce the danger, then there is a need to continue the ban on gathering large numbers of people by February 2022. Schools and offices can be opened after adequate precaution.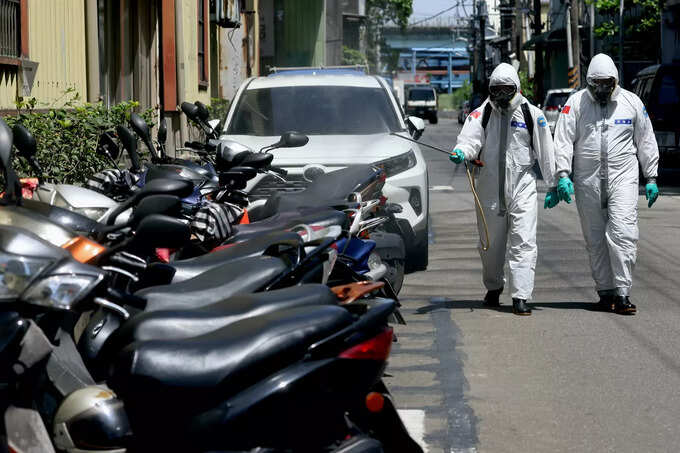 File photo
#corona #wave #november #covid #wave #india #kab #aaygi #coronas #wave #arrive #india #november