CID Fame Hrishikesh Pandey On His Divorce: CID and yeh rishta kya kehlata hai fame hrishikesh pandey on his divorce after 17 years and son custody- 17 years after marriage, 'CID' fame Rishikesh Pandey's divorce, told why he was silent till now
Actor Rishikesh Pandey has been a part of many TV shows like 'CID', 'Yeh Rishta Kya Kehlata Hai' and 'Jag Janni Maa Vaishno Devi'. Has divorced his wife Trisha Dubash.

Married in 2004, filed for divorce in 2014
The two were married in 2004, but a few years later, problems started between them. Rishikesh Pandey and Trisha started living apart in 2014 and then filed for divorce (Hrishkesh Pandey divorce). 7 years after the divorce petition, now Rishikesh and Trisha are divorced.
The couple had been living apart since 2014
In a recent interview with Itimes, Rishikesh Pandey talked about his divorce and explained why he remained silent for so many years. Rishikesh Pandey said, "Over time, we realized that there is a lack of coordination between us. We both started to be apart again because we didn't want things to get any worse. For so many years I have remained silent because I have always respected my privacy. I can talk about it because it's divorced now. '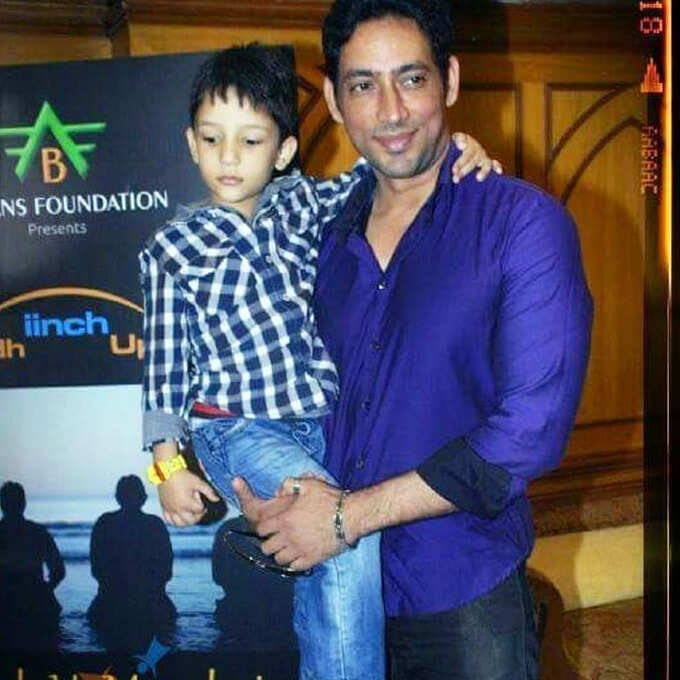 Rishikesh Pandey further said, 'We both have no bitterness in our minds about each other. Trisha and I handled it with great maturity. I am grateful to him and to my in-laws, who supported us despite our decision to separate. '

'Silent about personal life because of son'
After the divorce, Rishikesh Pandey has also got custody of his son Daksh. He said that he remained silent about his personal life because of his son. He said, 'My son was also one of the reasons for keeping quiet about his personal life till now. I didn't want to read the news of my separation at such a young age. Now he is 12 years old and smart enough to understand how time passes. Although balancing everything and pretending to be a married man was a big challenge, I somehow managed to do it. '

'Mother can always have a son'
Rishikesh Pandey said that even though he has got custody of his son Daksh, he is completely free to meet his mother. He can meet them whenever he wants. Rishikesh Pandey said, 'I shoot for hours and therefore do not want my son to be alone at home. So I got him admitted in a hostel. There was also a time when I used to drive to her school to attend the annual function. He understands my profession and his work. He also has a good relationship with his mother and grandparents. Even though I have got his custody, he can meet his mother whenever he wants. '

Marriage is broken, but faith in love is not broken
Even though Rishikesh Pandey's marriage has broken down, his faith in love has not broken down. They still believe in love. Rishikesh Pandey said that he is not ready for a relationship at the moment and is very happy.

#CID #Fame #Hrishikesh #Pandey #Divorce #CID #yeh #rishta #kya #kehlata #hai #fame #hrishikesh #pandey #divorce #years #son #custody #years #marriage #CID #fame #Rishikesh #Pandeys #divorce #told #silent