Captain Amarinder Singh on Farmers Protest: Captain Amarinder Singh said, Punjab is suffering economic loss due to Farmer Protest
Highlights
Captain said – farmers should agitate in Delhi-Haryana
Financial loss to the state – Captain Amarinder Singh
'Farmers should put pressure on the central government, not in the interest of Punjab'
Chandigarh
The farmers' agitation against the new agricultural laws continues unabated. The central government does not want to withdraw the laws, while the farmer is also not averse to his insistence. Meanwhile, Punjab CM Captain Amarinder Singh, who has been supporting the farmers' movement and their demands till now, seems to have changed his tone. On Monday, the Captain appealed to the farmers and said that if they have to agitate, then instead of Punjab, go to Delhi and Haryana.
Performance affecting development: Capt Amarinder Singh
Attending the foundation stone laying ceremony of a government college at Mukhliana village in Punjab's Hoshiarpur district, Chief Minister Captain Amarinder Singh said that even today farmers are protesting at 113 places in the state. Their protest is affecting our development.

Punjab News: Sidhu's letter to CM Amarinder – Punjab government to immediately remove fake FIRs against farmers
'Farmers should put pressure on the central government, not in the interest of Punjab'
Punjab Chief Minister Captain Amarinder Singh said that I want to tell the farmers of Punjab that this is their land. Their ongoing protest here is not in the interest of the state. Instead of protesting in the state, farmers should pressurize the Center to repeal agricultural laws.
Captain targets Akali Dal
Along with this, he attacked the Shiromani Akali Dal regarding the new agricultural laws. The Captain said that the Badal family is now talking against them, but when the bills were being prepared, the Shiromani Akali Dal had also agreed in it.

Punjab Assembly Elections: 'NDA means no data available' – Punjab Congress President Sidhu lashed out at Modi government on the pretext of farmers
Saragarhi Battle: Punjab CM Amarinder Singh paid tribute to the martyrs of Saragarhi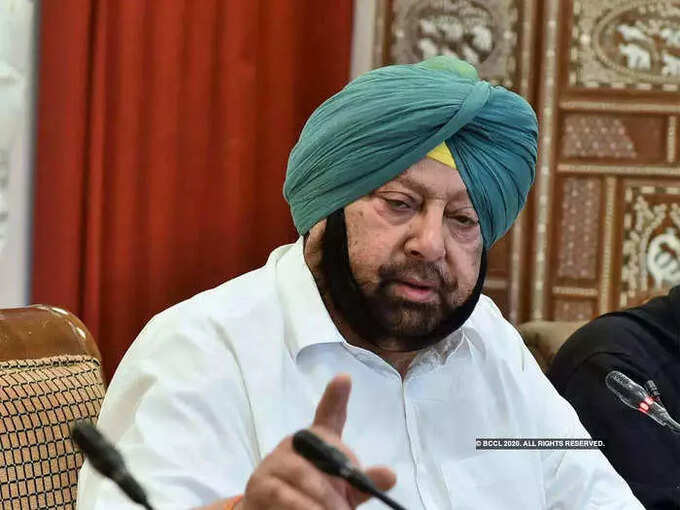 .
#Captain #Amarinder #Singh #Farmers #Protest #Captain #Amarinder #Singh #Punjab #suffering #economic #loss #due #Farmer #Protest