Bulandshahr news: Yogesh Raj, the main accused in the Bulandshahr riots, won the election of the District Panchayat member in the UP Panchayat election: out of bail bulandshahr violence main accuses yogesh raj win up panchayat chunav
Highlights:
Violence erupted in Bulandshahr on 3 December 2018
The violence took the form of a riot on the charge of cow slaughter
The main charge of inciting violence was against Yogesh Raj, the then Bajrang Dal official.
NAA was also imposed on Yogesh, was sent to jail
Yogesh came out on bail, won UP Panchayat elections
Bulandshahr
The 2018 incident in Bulandshahr, Uttar Pradesh created a stir across the country. There was a riot on the charge of cow slaughter and police inspector Subodh Kumar Singh was killed in it. Yogesh Raj, a former Bajrang Dal activist, was accused of inciting a riot. Yogesh was arrested and sent to jail. Recently he came out on bail. He became a candidate in the UP Panchayat elections and won the election.
An officer of the Bulandshahr administration said, 'Yogesh contested from ward number 5 for the panchayat elections. Five more candidates were in the fray from here. Yogesh has won the election of Zilla Panchayat member after defeating everyone. The official said that the counting of panchayat elections held last month has ended, but the certificates are yet to be distributed to the winners.
FIR was filed against 80 people
Yogesh Raj was the convenor of the Bulandshahr unit of the Bajrang Dal in 2018. On 3 December 2018, violence erupted in the district on charges of cow slaughter. Two people, including Inspector Subodh Singh, were killed in this violence in Siyana area. Police had registered a case against 80 people. There were 27 accused named in it and the rest were unknown.
Yogesh got bail in October 2019
The FIR was named against Yogesh. Yogesh Raj was accused of inciting violence. The police arrested and sent him to jail on 3 January 2019. The NSA was also imposed on him. A Special Investigation Team (SIT) constituted to investigate the case had removed the NSA imposed on him in the charge sheet filed in the court. Yogesh was granted bail in October 2019.
'Accused of inciting riot, not murder'
Pravin Bhati, co-convenor of Bajrang Dal's Western Uttar Pradesh unit, said that Yogesh is not an officer or member of his party. Bhati said that no member of Bajrang Dal or its parent body Vishwa Hindu Parishad (VHP) can contest such elections. The same Yogesh said that he is accused of inciting violence and not the killing of two people killed in the riots.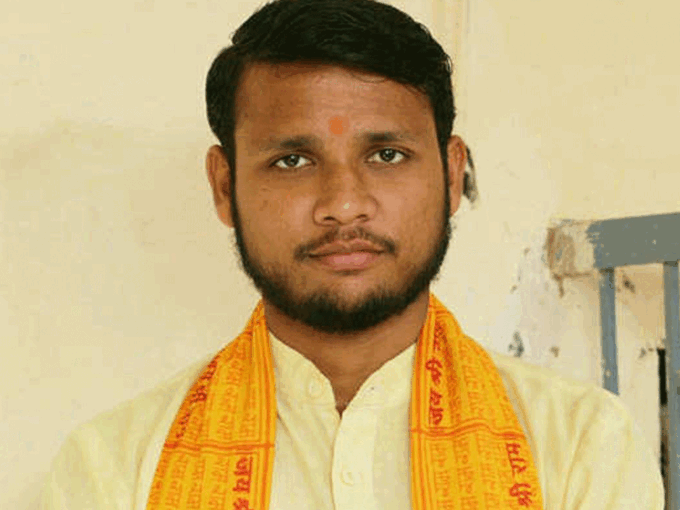 Yogesh Raj
#Bulandshahr #news #Yogesh #Raj #main #accused #Bulandshahr #riots #won #election #District #Panchayat #member #Panchayat #election #bail #bulandshahr #violence #main #accuses #yogesh #raj #win #panchayat #chunav