Black fungus update in Ghaziabad: Black Fungus in Ghaziabad: Corona patients get relief from industrial oxygen, but black fungus gets 'life' – black fungus cases rises due to use of industrial oxygen for covid patients
Akhand Pratap Singh, Ghaziabad
Shivam's brother-in-law and sister-in-law Corona, who lives in Shastri Nagar in Ghaziabad, UP, was infected. Treatment took place in a private hospital in Noida. The report came back negative. But after coming home, the health of his brother-in-law started deteriorating again. Arrangements were made to provide oxygen at home. At that time, if he did not get medical oxygen, then work was carried out with industrial oxygen.
After some time, it is revealed that he has developed black fungus, but got treatment in time. Now his health is fine. Such a condition is not only about Shivam. Rather, in view of Oxigen's pandemonium, a large number of Timardars have used industrial oxygen in the absence of medical oxygen for their patients. While doctors say that industrial oxygen is dangerous for the lungs of the patient.
Black fungus also occurs due to the use of industrial oxygen. Because it is not as pure as medical oxygen. Also, its cylinders are not very clean and tidy. There are rusty cylinders but the timed corona does not take care of it to give oxygen to the patient.
Industrial oxygen is not used for medical purposes
Dr. BP Tyagi, ENT Specialist who runs Harsh Clinic in RDC, says that there is no industrial oxygen for medical work. Oxygen used in the industry also contains other gases other than oxygen, which are fatal to the lungs. The industry's oxygen cylinders are not clean. In this disaster, people did not take care of the cylinder, where they got it, they got it filled with gas.
There is a difference in the purity of both
The oxygen is separated from the rest of the gases and the liquid is stored as oxygen. It has a purity of 99.5%. It is stored in huge tankers. From here they deliver to the distributors at a particular temperature in separate tankers.
At the level of the distributor, liquid oxygen is converted into a gas and filled into a medical oxygen cylinder, which is directly used for patients. While the purity of industrial oxygen is between 93 and 95 per cent.
Where there is dirt, there will be fungus
President of IMA Ghaziabad, Dr. Ashish Aggarwal said that where there will be dirt, the risk of spreading fungus will be highest. Industrial oxygen is less pure. People at home used it without medical experts. Therefore, cases of black fungus have also increased. The corona patient has already taken steroid.
Negligence even while filling gas
When there was a run of oxygen, people used to take cylinders of hydrogen, nitrogen and carbon dioxide to fill the gas, which was quite fatal for the patient. But the Timardar could not understand this. Because of which the black fungus got full chance to flourish due to dirt.
Cases falling in Ghaziabad, but …
In Ghaziabad, the effect of black fungus is gradually diminishing. So far, 60 patients have appeared in the district, out of which 30 have been discharged from the hospital. Some of them are undergoing treatment through OPD. A new case of black fungus came out on Tuesday.
A patient succumbed to black fungus
According to the health officer, 9 of these patients are undergoing treatment at Yashoda, 10 patients at Harsh Poly Clinic, 7 Max and 2 patients at Pulmonic Hospital. Dr. BP Tyagi said that 23 patients had come to him, out of which 12 patients have been discharged from the hospital. One patient was killed. The shortage of medicines remains.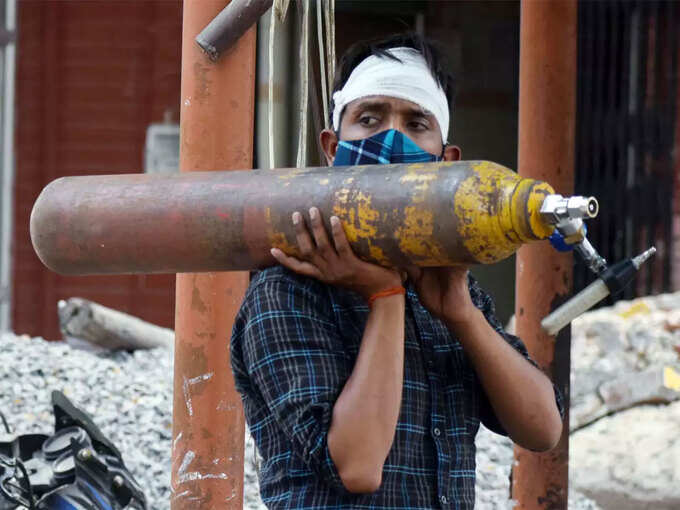 Token photo
#Black #fungus #update #Ghaziabad #Black #Fungus #Ghaziabad #Corona #patients #relief #industrial #oxygen #black #fungus #life #black #fungus #cases #rises #due #industrial #oxygen #covid #patients