Bihar News (Bihar News): bihar news vaccine trial on children in aiims patna from today
Highlights:
Corona vaccine trial started at AIIMS Patna for children aged two to 18
Co-vaccine trial will be done on children
First dose given to 50 children involved in trial on Friday,
The second dose will be given to these children after 28 days
Danapur
People over the age of 18 are being vaccinated to prevent the outbreak of this virus in Bihar, which is battling the Corona virus. Meanwhile, there is news that since Friday, the trial of Corona vaccine has been started on children. In Patna AIIMS, a co-vaccine is being tested on children between 2 to 18 years of age.
This vaccine trial on children will have three stages – First, Second and Third. According to the information, 50 children will be vaccinated in the first phase. While the third phase has a target of 550 children. RTPCR and antibody test will be done for all the children coming in the trial. Told that the children involved in the trial will also be given an incentive amount of Rs 700 and a certificate.
Children will also be able to apply vaccine if the trial is successful: CM Singh
Giving information about this, Patna AIIMS Medical Superintendent CM Singh said that we will start vaccination trials on children below 18 years of age, what kind of effects are seen in them, it will be investigated and its When the trial is successful on the basis, then children can also be vaccinated with this vaccine. He said that those wishing to participate in the trial can call the mobile number 94714-08832.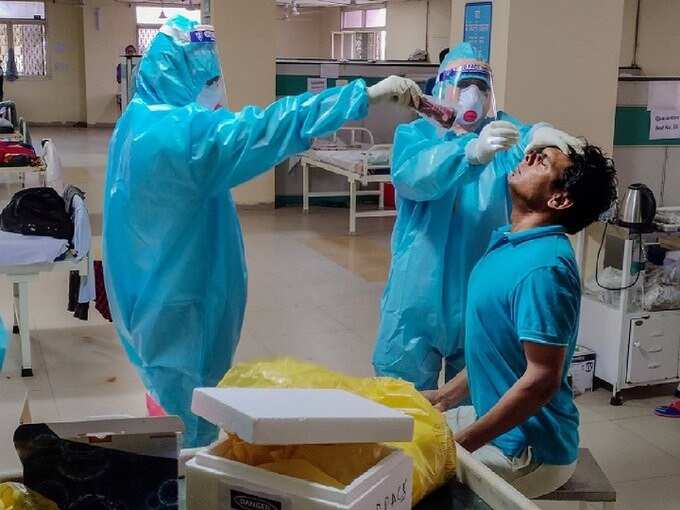 369 corona cases came from Patna on Thursday
On Thursday, 2568 new cases of Kovid-19 came in Bihar and 98 more patients died. According to the Health Department, the death toll rose to 4943 during the last 24 hours in Bihar due to the death of 98 patients due to corona virus infection. According to the department, the number of infected has reached 7,00,897 with new cases. Of these, 6,67,507 patients have been cured. 5015 patients became healthy within the last 24 hours. The maximum number of 369 infections have been reported from Patna.
#Bihar #News #Bihar #News #bihar #news #vaccine #trial #children #aiims #patna #today