bihar news: bihar cyclone yass 7 people died Chief Minister said to give four lakh lakh compensation: 7 people lost their lives due to storm water in Bihar
Highlights:
Seven people died due to cyclone 'Yas' in Bihar
CM directs families to give Rs 4-4 lakh in aid
Asked the district administration to provide proper treatment to the injured
Caution should be taken as per the warnings of the Meteorological Department- CM
Patna
Seven people lost their lives in Bihar due to cyclonic storm 'Yas'. Chief Minister Nitish Kumar expressed condolences on the death of one person in Darbhanga, one in Banka, one in Munger, one in Begusarai, one in Gaya, one in Bhojpur and one in Patna. He directed to provide immediate assistance of Rs 4 lakh each to the kin of the deceased.
Assistance of 4-4 lakhs to the families of the deceased
The Chief Minister said that he is with the affected families in this hour of calamity. Instant ex-gratia grant of Rs. Four lakh has been directed to the families of the deceased. The Chief Minister has directed proper treatment of four injured people of Begusarai, one from Banka and one from Gaya in Yas' cyclonic storm and wished to get well soon. The Chief Minister has appealed to the people to follow the suggestions issued by the Disaster Management Department from time to time.
Cyclone Yaas: Hurricanes caused by storm 'Yas', death due to collapse of house in Jagdishpur of Arrah
Follow the warnings of the Meteorological Department- CM
The Chief Minister tweeted that many districts have been affected due to incessant rains and strong winds due to 'cyclone' Yas. Uninterrupted power supply and road traffic continue and there is no water logging, the officials concerned are working vigorously. The people of Bihar should also take precautions as per the warning of the Meteorological Department.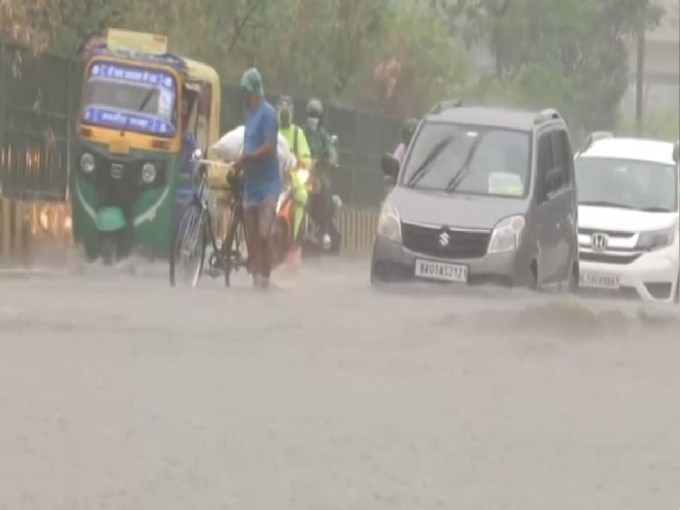 Troubles are increased due to water filling in many places
In view of cyclone 'Yas', an alert has been issued since May 27. Its effect was also visible in Bihar from Thursday itself. Along with this, there has been damage due to storm water in many districts. It has been raining in other districts including Patna since Friday morning. Due to this, many areas and streets of the city have been flooded. Heavy rain between Corona and lockdown has increased the problems of the people. Apart from the streets and localities in many places, hospitals have also been flooded. People are facing this double problem.
#bihar #news #bihar #cyclone #yass #people #died #Chief #Minister #give #lakh #lakh #compensation #people #lost #lives #due #storm #water #Bihar