Ayodhya Ram Mandir Land Scam: VHP will file defamation cases in alleged Ayodhya Ram Mandir land scam
Highlights:
Vishwa Hindu Parishad angry over allegations of scam in land purchase in Ayodhya
Preparing to file a defamation case against those accused in the case
VHP working president said, will not leave this time even after apologizing
New Delhi
There has been an allegation of scam in the land purchased by Shri Ram Janmabhoomi Trust in Ayodhya. The allegation has been leveled by Aam Aadmi Party MP Sanjay Singh and former Ayodhya MLA and Samajwadi Party leader Pawan Pandey. Vishwa Hindu Parishad (VHP) working president Alok Kumar while talking to NBT said that we are considering whether to file a defamation claim. This time don't leave them apologizing and take it to its culmination.
A VHP leader in Ayodhya said that all transactions in this case were done through banks and there was no allegation of cash transactions. He said that the owners of this land are Kusum Pathak and Harish Pathak. Who had made an agreement to sell long ago in favor of Sultan Ansari etc. It was registered and the approved value of the land in it was Rs 2 crore above the market price at that time.
2 crore to 18.5 crore…why dispute over the land deal of Ram Mandir Trust?
He said that this land is near Ayodhya railway station and is very useful. Teerth Kshetra talked to Kusum Pathak, Sultan Ansari and Ravi Mohan Tiwari to take this land. Neither Pathak alone nor Tiwari could sell it. It was agreed that according to the agreement to sell, Kusum Pathak should sell it to Sultan Ansari and Ravi Mohan Tiwari. So the deal was done for Rs 2 crore as per the price given in the agreement to sale.
According to the VHP leader, the trust ascertained its current market price. He said that the price of land had increased a lot due to the construction of Ram temple and the discussion of the new Ayodhya of the UP government. The trust found that the value of the land is now around Rs 20 crore. Therefore, the trust felt it appropriate to do this deal for Rs 18.50 crore. The VHP leader said that at that time it was also thought that both these works should be done simultaneously. The same person went to collect the stamp paper, so there is no justification for which one was received earlier or later.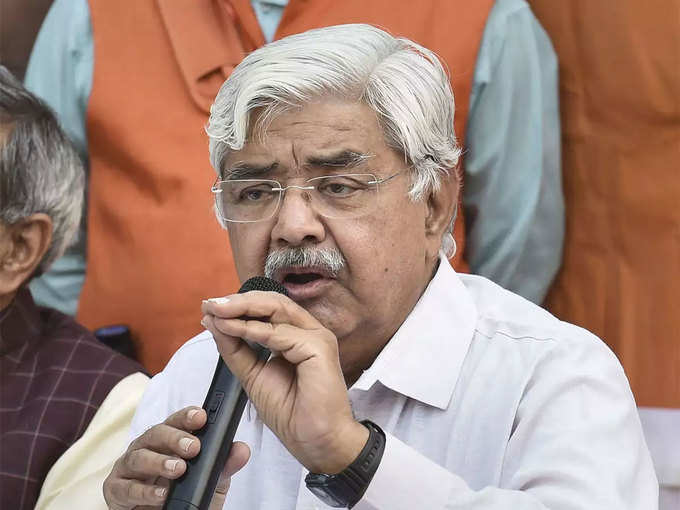 VHP working president Alok Kumar (file photo)
#Ayodhya #Ram #Mandir #Land #Scam #VHP #file #defamation #cases #alleged #Ayodhya #Ram #Mandir #land #scam