akhilesh yadav: There will be an alliance between Akhilesh and Shivpal
Highlights
akhilesh yadav signs alliance with uncle shivpal yadav's party in elections
Mulayam family can once again be seen entering the electoral fray with full force
Akhilesh Yadav said, uncle's party will be given full respect in the assembly elections
Lucknow
The politics of Uttar Pradesh is going to change to a great extent before the assembly elections 2022. Party President Akhilesh Yadav has intensified preparations on the plan to make the Samajwadi Party stand firmly in front of the ruling Bharatiya Janata Party. However, the big challenge before them is to unite the family. In the last elections, the SP had to bear the brunt of the separation of uncle Shivpal Yadav. In such a situation, Akhilesh has given a big signal to bring everyone together during the elections.
Akhilesh Yadav said after attending a program that he would try to bring uncle Shivpal Yadav along. He said that his uncle has a party. He will be given full respect in the assembly elections. It is believed from Akhilesh's indication that there may be an alliance between Samajwadi Party and Progressive Samajwadi Party during the assembly elections. He said that it has been our endeavor to forge alliances with smaller parties. Naturally we are going to tie up with uncle Shivpal Singh Yadav's party as well.
uncle will get full respect
Akhilesh Yadav said that Samajwadi Party will give full respect to uncle Shivpal. The struggle for power in the Samajwadi Party started before the 2017 assembly elections. In this struggle, uncle and nephew took different paths. Akhilesh Yadav has full authority on SP. At the same time, Shivpal Yadav formed the Progressive Samajwadi Party. However, the Pragatisheel Samajwadi Party has not performed well in the last elections.
BJP accused of politics of hate
Akhilesh Yadav also strongly attacked the BJP. On the political ruckus on Jinnah's statement, he said that BJP does politics of hate. The BJP is in the process of getting an issue out of it. BJP never talks about employment and development. Recently, in a rally, Akhilesh Yadav had talked about becoming a barrister and getting freedom after studying from the same institution of Sardar Patel, Mahatma Gandhi, Jawaharlal Nehru and Mohammad Ali Jinnah. After this BJP took him on target.
Announced to celebrate Memorial Day
Akhilesh Yadav announced to celebrate the Memorial Day on the day of Deepawali. He said that on the day of Diwali, SP workers would light a lamp in the memory of the farmers killed at their house. He surrounded the government on the law and order situation of the state and said that in Lucknow, Union Home Minister Amit Shah and the Chief Minister of the state could not see the person standing behind them. He is accused of killing the farmers by riding a car. Actually, he spoke of Ajay Mishra. Also, on the issue of CM Yogi coming to Etawah on November 6, he said that no work has been done in his government. When they come to Etawah, they ask, what work have you done for here?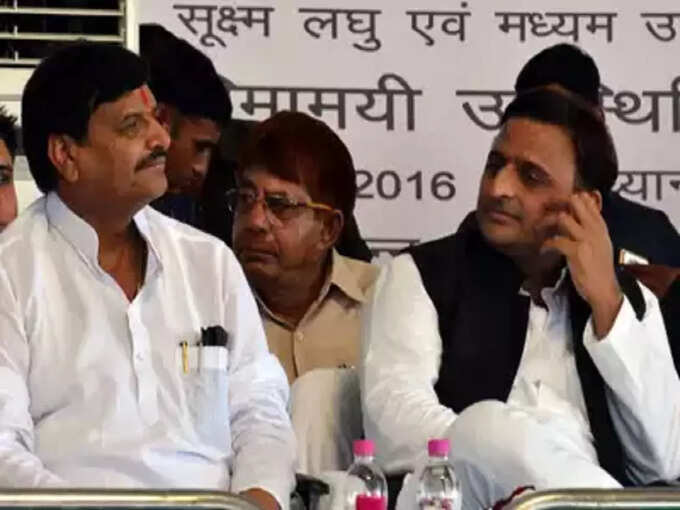 Akhilesh and Shivpal Yadav will come together in the assembly elections
#akhilesh #yadav #alliance #Akhilesh #Shivpal