ak sharma latest news: ak sharma given bjp up vice president post latest news: ak sharma made bjp vice president latest news and updates
Highlights:
AK Sharma, former IAS and close aide of PM Modi, appointed as BJP Vice President
Appointment of AK Sharma as state vice-president is being seen as his 'demotion'
By giving AK Sharma a big post in the organization, the BJP leadership expressed confidence in him
Sharma is responsible for doing charisma in Purvanchal in the 2022 assembly elections.
Lucknow
Former IAS officer and BJP MLC Arvind Kumar Sharma (AK Sharma news) has been given a big post like State Vice President in the organization. AK Sharma, who joined the party just 5 months ago in January 2021, is unexpected to get a big post like the state vice-president of BJP. However, those speculations have definitely got a big setback, in which talks were being made to make him a cabinet minister, deputy chief minister and know what else. After the news of AK Sharma being made the state vice-president of BJP, it is also being seen as his 'demotion'. But is it really like a demotion or has the party leadership reposed more trust in him by giving him a bigger position in the organisation?
In fact, the stir has intensified in Uttar Pradesh regarding the assembly elections to be held next year. Recently, Chief Minister Yogi Adityanath had visited Delhi and met Home Minister Amit Shah, PM Modi, BJP National President JP Nadda. Before his visit, there was speculation that there could be a major reshuffle in the Yogi cabinet, after his visit these speculations got stronger. It was also believed that if the cabinet expansion took place, AK Sharma, a close aide of Modi, could get a bigger post. However, there is no remote possibility of any such cabinet expansion so far.

Uttar Pradesh News: AK Sharma, close to PM Modi, appointed as the Vice President of UP BJP, there was talk of being made Deputy CM
AK Sharma's stature grew spectacularly in 5 months
Arvind Kumar Sharma may be new to politics, but since becoming MLC, his methods of working have attracted the attention of the people. Within 10 days of joining BJP, on his 'insist', the Railway Minister ran a special train between Delhi and Mau. Apart from this, in the second wave of Corona, AK Sharma was going to see activism in the Purvanchal area of ​​​​UP. While Yogi cabinet ministers, MPs, MLAs kept crying that they were not being heard, on the other hand, in politics, only five months old AK Sharma was seen giving directions to the officials by taking a review meeting in the districts of Purvanchal. . Every senior officer of the district would attend his meeting and would note down his guidelines neatly in his diary.

Arvind Sharma became MLC from IAS, got his iron done within 10 days, train ran between Mau to Delhi on 'request'
What is the intention behind giving a big position in the organization?
To return to power in 2022, BJP will have to show strength in Purvanchal. Only after winning the battle of Purvanchal, any party can capture the power of the state. 33 percent of the state's seats are in this area. In such a situation, the party needed such a strong face in Purvanchal, who could lead the party's election campaign at the grassroots level in this area in the assembly elections. This search of the party ended with Arvind Kumar Sharma and making him the state vice-president, in a way, his election campaign has officially started.

an attempt to appease the brahmins
For some time now, the Bharatiya Janata Party is also seen trying to cultivate Brahmins. There is a discussion in the political circles that Brahmins in UP are angry with BJP and CM Yogi Adityanath. But given the sizeable number of Brahmin voters in the state, the party would not like to take their displeasure just before the elections. Whether to give AK Sharma a big post in the organization like state vice-president or to bring veteran Congress leader and former minister Jitin Prasad to BJP, all these are being seen as the Brahmin card of BJP.

Who is Arvind Kumar Sharma?
Arvind Kumar Sharma is a native of Mau district of Uttar Pradesh and has been an IAS of Gujarat cadre. During the job, for about twenty years, he was counted among the trusted officers of Narendra Modi. He stayed with them from Gujarat to Delhi. In January this year, he was given VRS and sent to the Legislative Council of UP, since then discussions are going on about his role.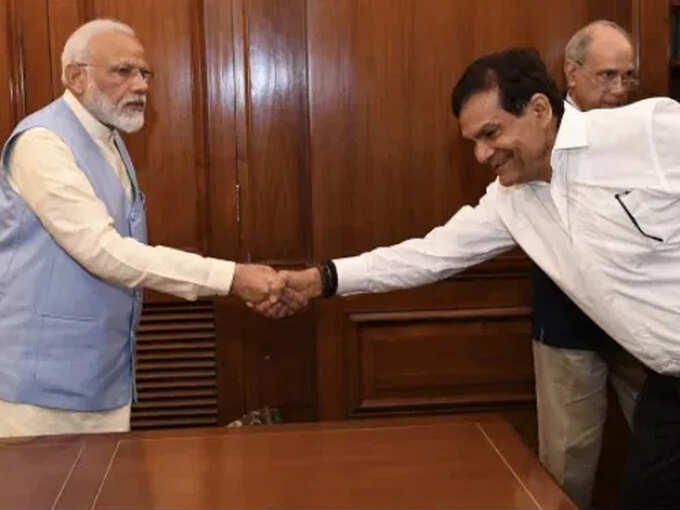 #sharma #latest #news #sharma #bjp #vice #president #post #latest #news #sharma #bjp #vice #president #latest #news #updates